by Val Khislavsky
Mid to late summer brings an abundance of deer flies to Julie's home in Vermont, attracted by the moisture and shade provided by the nearby beaver pond and surrounding woods. Deer flies attack by biting the back of the head and neck, leaving huge, raised welts for weeks at a time. Doesn't sound like much fun, does it? After a year of dodging deer flies, they found a great, odorless, non-toxic way to keep the flies at bay: TRED-NOT™ Deerfly Patches.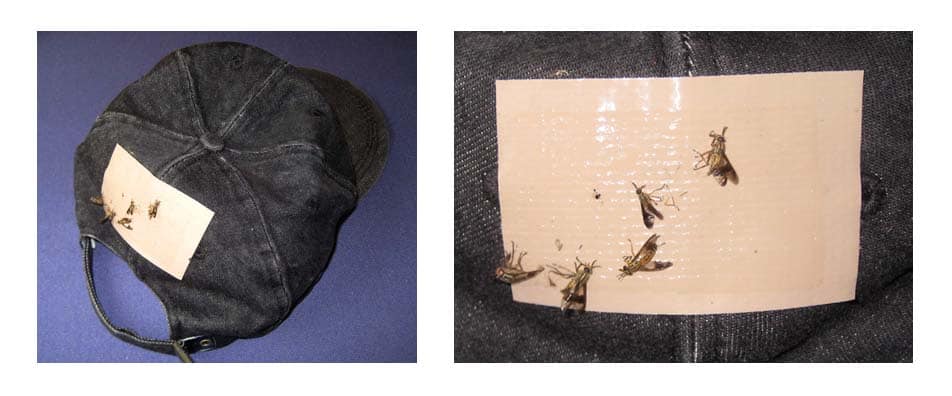 These adhesive patches attach to the back of a hat and trap deer flies on their sticky surface. Julie has found that each deer fly patch can be used for a week or more, until it fills up with flies. Julie and her husband Steve use their Deerfly Patches most of the summer–they even handed out hats and patches to participants of a Stone Workshop held at their home.

Natural Options for Managing Mosquitoes:
Another of Julie's favorite products is Moonlight Magic all natural mosquito repellent lotion, which gives her more time in the garden without being bitten. Moonlight Magic is a "100% natural mosquito repellent made from essential oils of citronella, cajuput, patchouli, clove, and mint in a seaweed gel base." Its is produced by Zen Zen Garden • Home, a fair trade company. Julie buys Moonlight Magic at her favorite gift store, Ruggles & Hunt in Walpole, NH.
Julie also uses Natrapel Insect Repellent, which offers "DEET-free protection from mosquitoes, black flies, ticks and more" and helps her spend less time worrying about bugs and more time outside!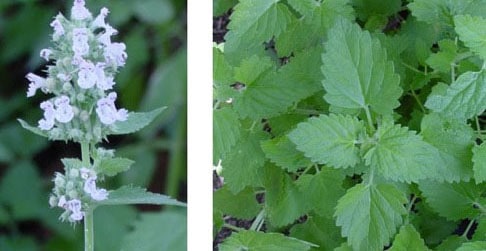 Make Your Own Mosquito Spritz:
For those of you who like to try it yourself, garden writer Ann Lovejoy offers a recipe for your own mosquito repellent. In an article for Seattlepi.com, Lovejoy writes that researchers in Iowa found that "an essential oil in catnip is 10 times more effective at repelling mosquitoes than potent chemicals such as DEET." Ann's recipe for Catnip Mosquito Spritz is below:
CATNIP MOSQUITO SPRITZ
MAKES ABOUT 3 CUPS
* 2 cups catnip, stemmed
* 3-4 cups mild rice vinegar
Rinse herbs, roll lightly with a rolling pin, then place them in a clean quart jar and cover with vinegar. Seal jar and store in a dark cupboard for two weeks.
Shake jar lightly every day or so for two weeks. Strain into a clean jar, seal and refrigerate for up to 6 months unused.
To use, spritz on exposed skin and around outdoor dining area.
Battling the Bugs:
Do you have a secret bug spray recipe? A favorite product? Leave a comment below!