This has been an exciting week for JMMDS! So much news to share:
New York Times Review of Our Home Outside App
On April 4, the Home Outside app received a positive mention in The New York Times, in an article by Kate Murphy called "Gardening by the App." Read the online article here. JMMDS and our app development partner All Dreams Digital are so proud!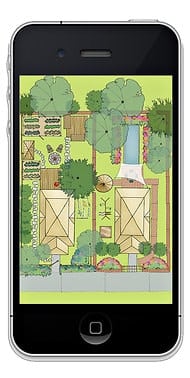 Screen image of a design created with the Home Outside app, as featured in the NYT.
Home Outside Online Design Service Website
Our web presence has had to grow with our growing services, and Home Outside online design service now has its very own website. Homeowners can now sign up for Home Outside directly on our site. Our online workbook (coming soon) will enable every part of the process to be completed electronically, from users submitting their property measurements and design preferences to receiving their very own JMMDS-designed plans for a personalized, affordable "home outside."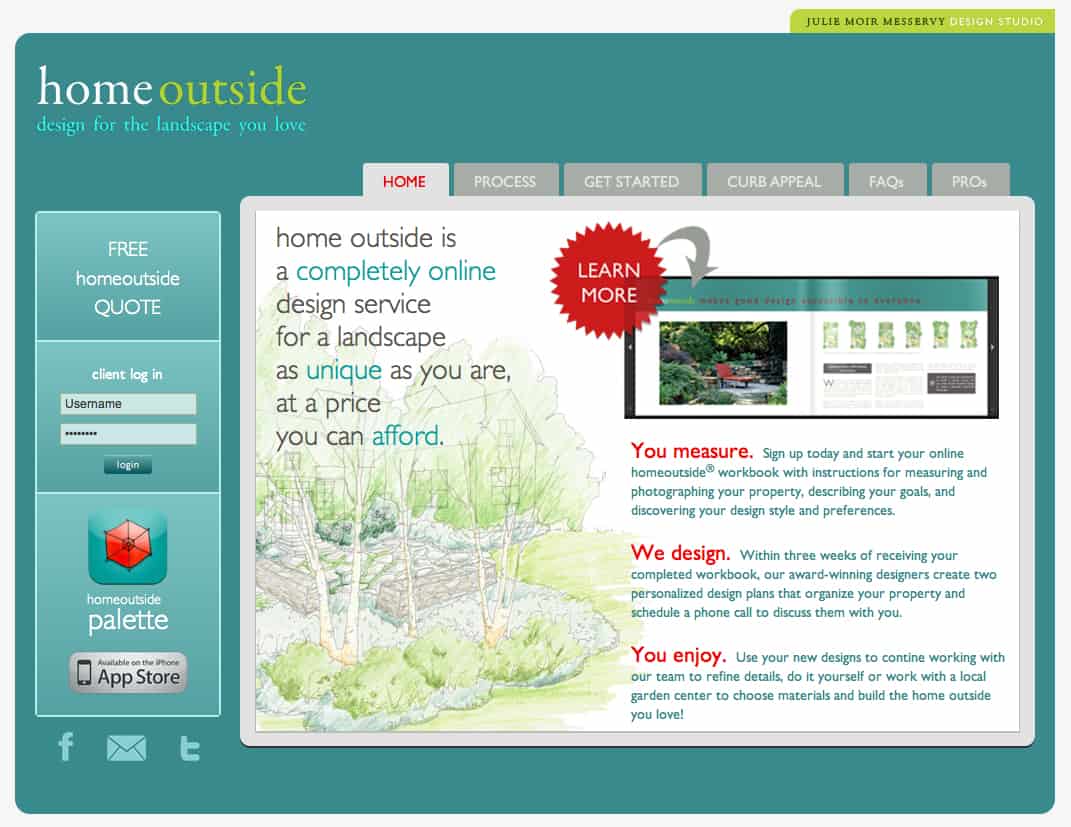 The home page of www.homeoutsidedesign.com, where users can browse our brochure, request a free quote, or sign up for the service.
Home Outside iPhone App Version 2.0
Version 2.0 of our Home Outside app for iPhone and iPad has just been released in the App Store! Now called homeoutside Palette, the app has a fresh new look and improved functionality.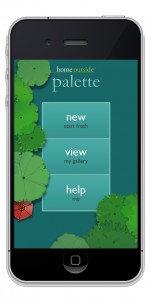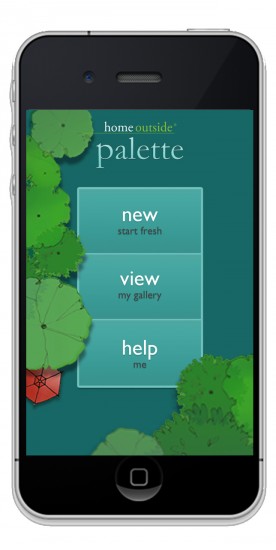 The new home screen of the Home Outside Palette app, with beautiful graphics by Bethany Gracia.
Get news about the Home Outside Palette app and online design service on the Home Outside Facebook page, where you can also see designs created by app users. Please click over and "like" us!