Part of what we do at JMMDS is share our landscape design expertise so that you can make good decisions, whether you choose to hire professionals or do the work yourself. Julie Moir Messervy is a distinguished lecturer and the author of eight books on landscape design, most recently Landscaping Ideas That Work with Taunton Press.
BOOKS by Julie Moir Messervy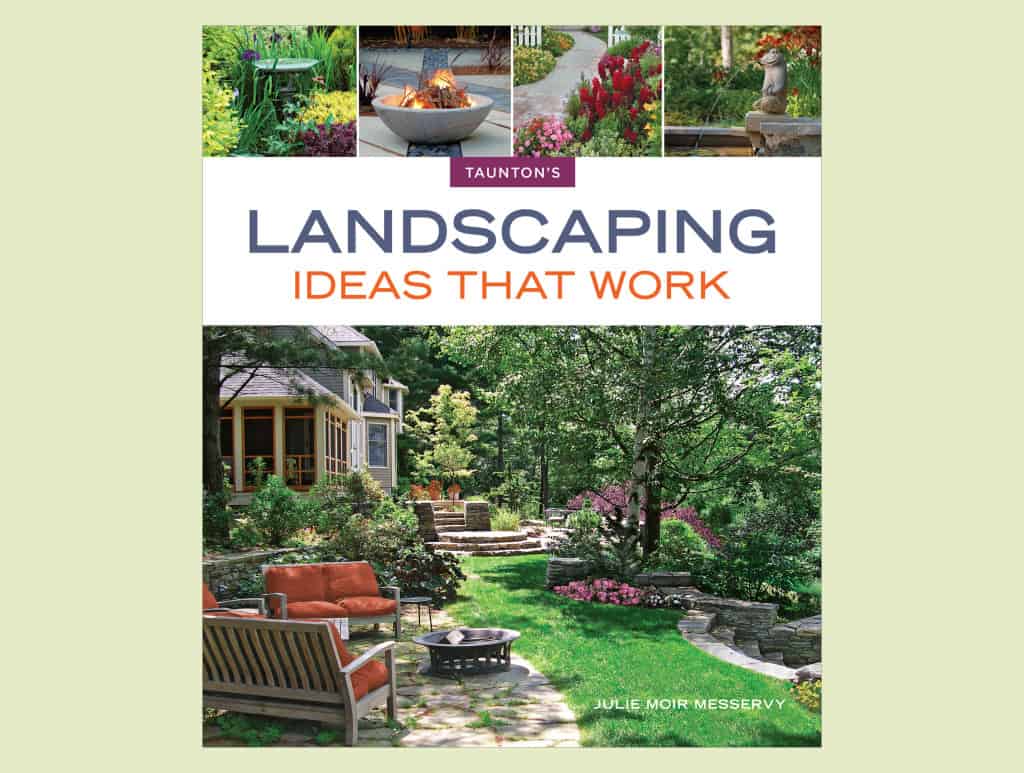 By Julie Moir Messervy
Taunton Press, 2014
Paperback
218 Pages, 350 Full-color photographs
$21.95 U.S., $26.95 Can.
In an age when people are surrounded by digital devices and screens, time and space in the out-of-doors are essential to our physical, mental, and even spiritual well-being. One way to engage with nature is to create a landscape around your house that draws you and your loved ones outside.
We all want a landscape that works well with our particular site, dreams, and way of life. Landscaping Ideas That Work, the newest book by award-winning landscape designer and author Julie Moir Messervy, offers a host of visual ideas as well as design tips, before and after images, case studies, and essential information to get you started. With over 350 innovative ideas and images from across a wide range of projects, from luxurious spaces to those that were built with sweat equity on a shoestring, you'll have at your fingertips a wealth of expert advice about how to create comfortable outdoor living spaces.
Browse all books by Julie Moir Messervy