The Inward Garden
The Inward Garden: Creating a Place of Beauty and Meaning
By Julie Moir Messervy
Photographs by Sam Abell
Bunker Hill Publishing - 2007
Little, Brown and Company - 1995
Contact us to BUY A SIGNED COPY
When The Inward Garden first was published in 1995, Julie Moir Messervy introduced a new movement in landscape design: a process that was as much a personal journey as it was a singularly rewarding method for creating a garden of one's own. With this re-launch of her award-winning, classic book, her words continue to resonate, awakening in us the power of nature and the magic of special places in our busy lives.
Garden Writer's Association of America, Gold Medal, 1996, for The Inward Garden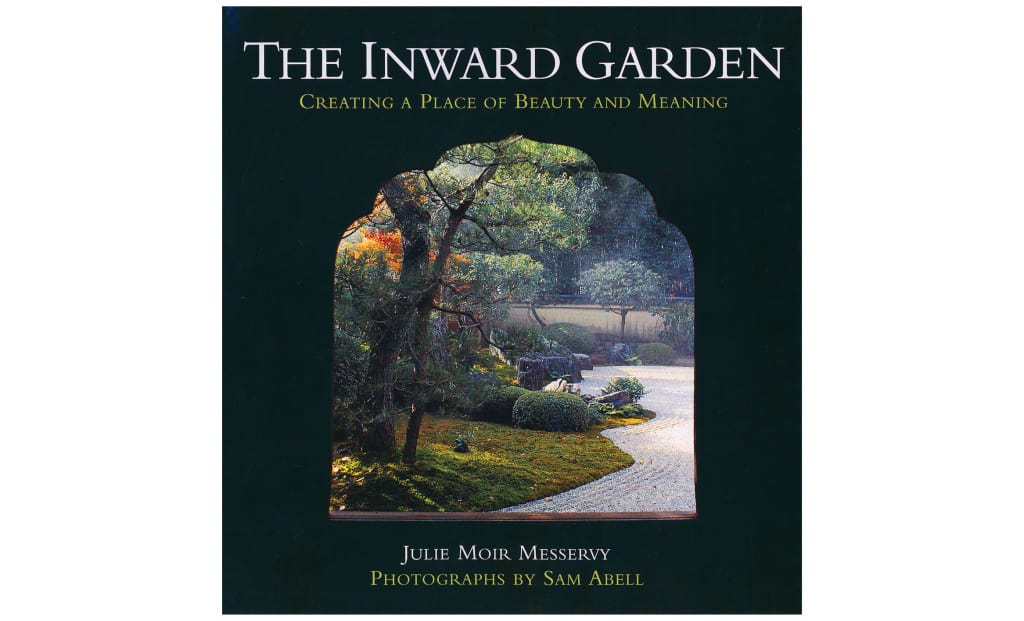 "Here at last is a book that reaches for the heart of gardening. Julie Moir Messervy enchants us with a poetic vocabulary that enables us to take a deeper look at our gardens. Reading her singularly evocative words, we transform our seemingly ordinary gardens into magical flowery meads, greenswards, dells, mounts, archetypal caves and enclosures. In the most gentle way, she shows us how to make manifest our personal dream-gardens and brings us back to that deep delight, buried in memory, that brought us to gardening in the first place."
—Dr. Betty Edwards, Director of the Brain-Ed Center, author of Drawing on the Right Side of the Brain.