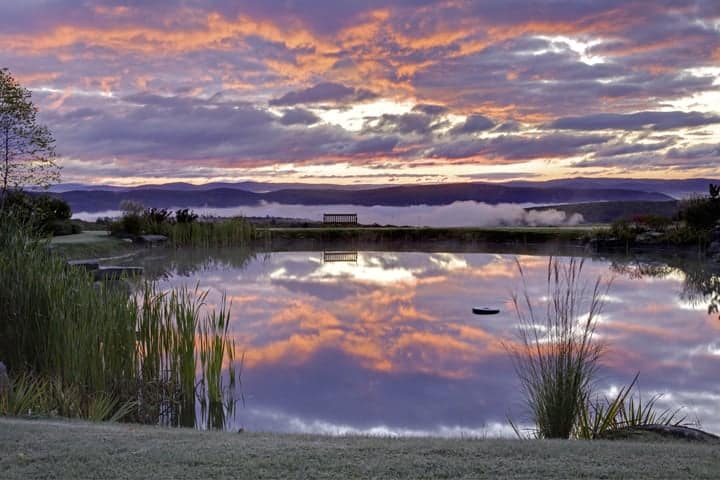 Isn't this bench perfect for watching the sunset with a sweetheart? At a distance from everything else, it seems to occupy its own private universe. Design: JMMDS. Photo: Bill Sumner.
With Valentine's Day fast approaching, we can't help thinking about romance in the garden. We've written before about trysting spots outdoors, but here's another idea: garden spaces explicitly created for contemplating beauty with someone special…with just enough space for two.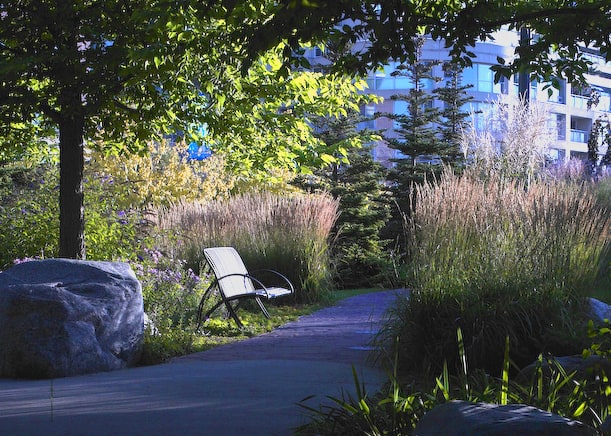 Urbanites, even public parks offer spaces for some tranquil time in nature with your favorite person! This bench in the Toronto Music Garden quietly beckons. Photo: Adrian Holmes.
In cold climates, this private spot need not even be outdoors. As Julie said in her Landscaping Ideas That Work lecture at the Northwest Flower & Garden Show on Wednesday, treat each window of your abode as a frame containing a special view. Choose a seat with a loved one that lets you look outside together to a sight that warms your hearts.