All photos by Julie Moir Messervy
On June 18, Julie spoke at a special event in connection with a JMMDS design project: the dedication of the new Elizabeth C. Sluder Rose Arbor in the Bradley Rosaceous Collection at The Arnold Arboretum of Harvard University.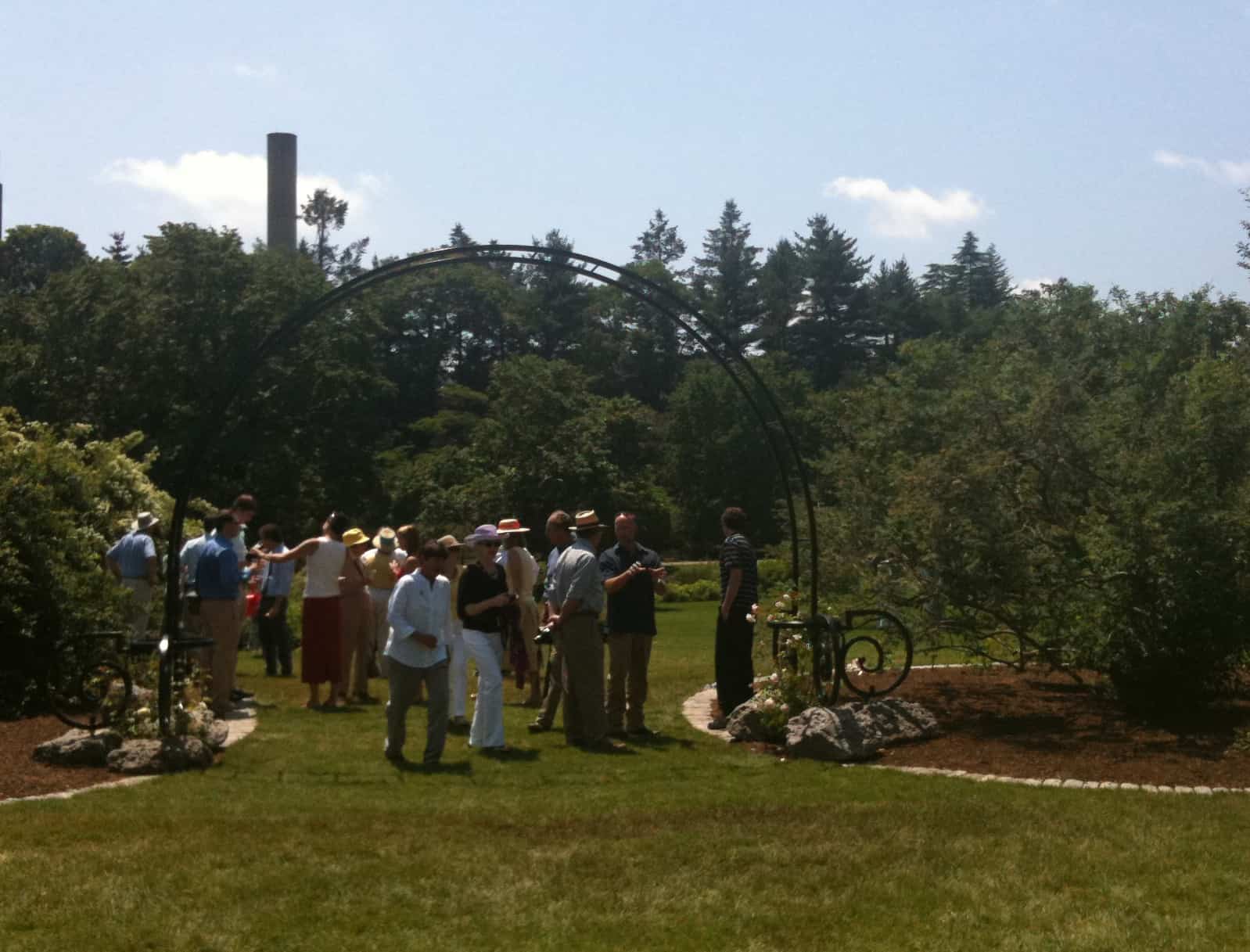 The festive and sunny celebration took place to honor Elizabeth (Betsy) Cabot Sluder. Betsy is a longtime supporter of the Arboretum and also the daughter of Eleanor Cabot Bradley, the benefactor of the collection, for whom it was named. Also attending were Betsy's children and other members of the Cabot family, Arboretum staff, and metal artist Peter Andruchow.
For four years, JMMDS has collaborated with Arboretum staff to renovate the Bradley Rosaceous Collection. For the arbor, Julie brought in Peter Andruchow and his company, Wovensteel of Boston, MA, with whom she worked on the Beacon Hill shade garden previously featured on our blog.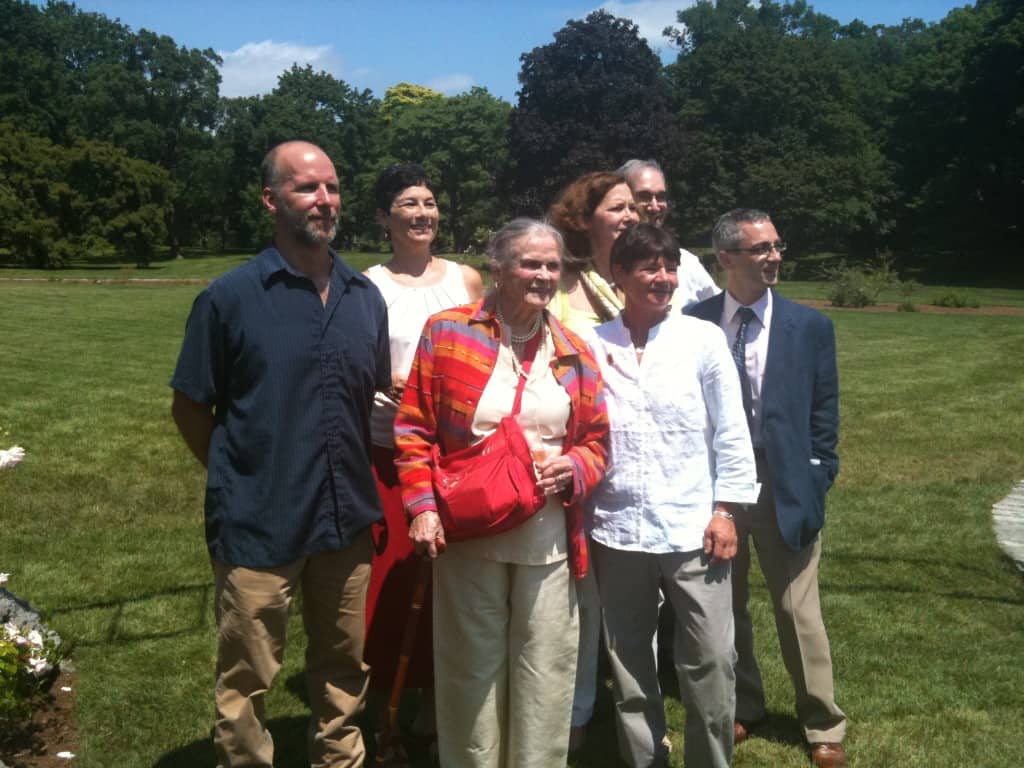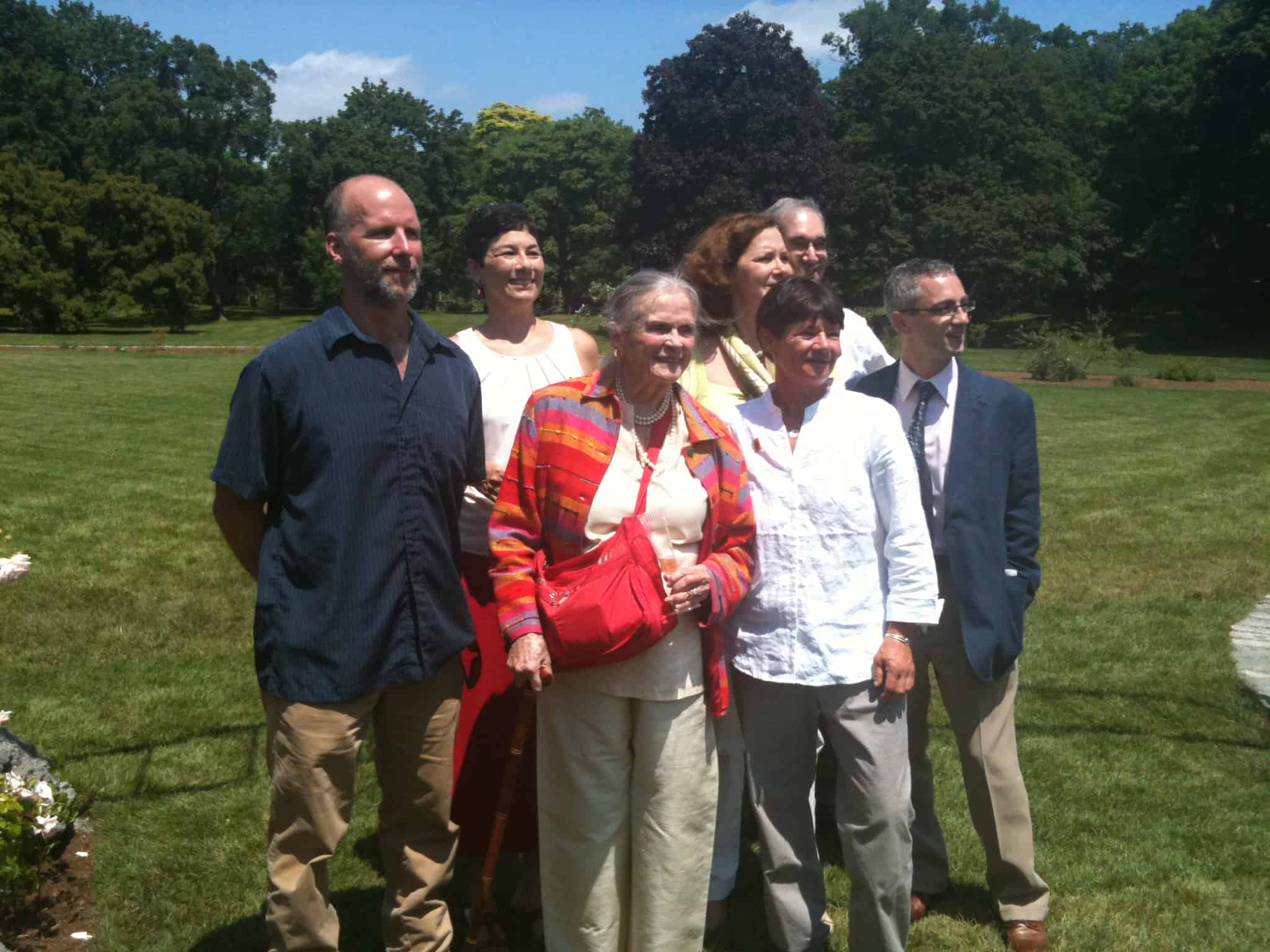 Betsy Sluder with staff involved in the project: [left to right] Metal artist Peter Andruchow, Director of Development Audrey Rogerson, Betsy Sluder, Horticultural Technologist Kit Ganshaw, Julie, Arboretum Director Ned Friedman, and Curator of Living Collections Michael Dosmann.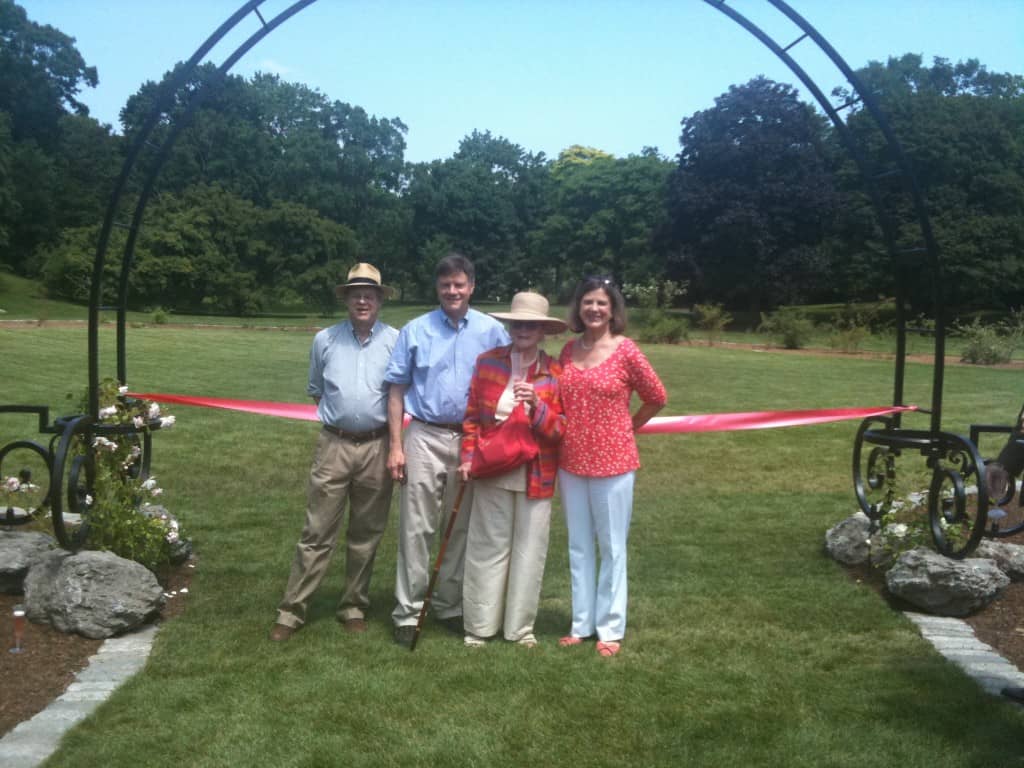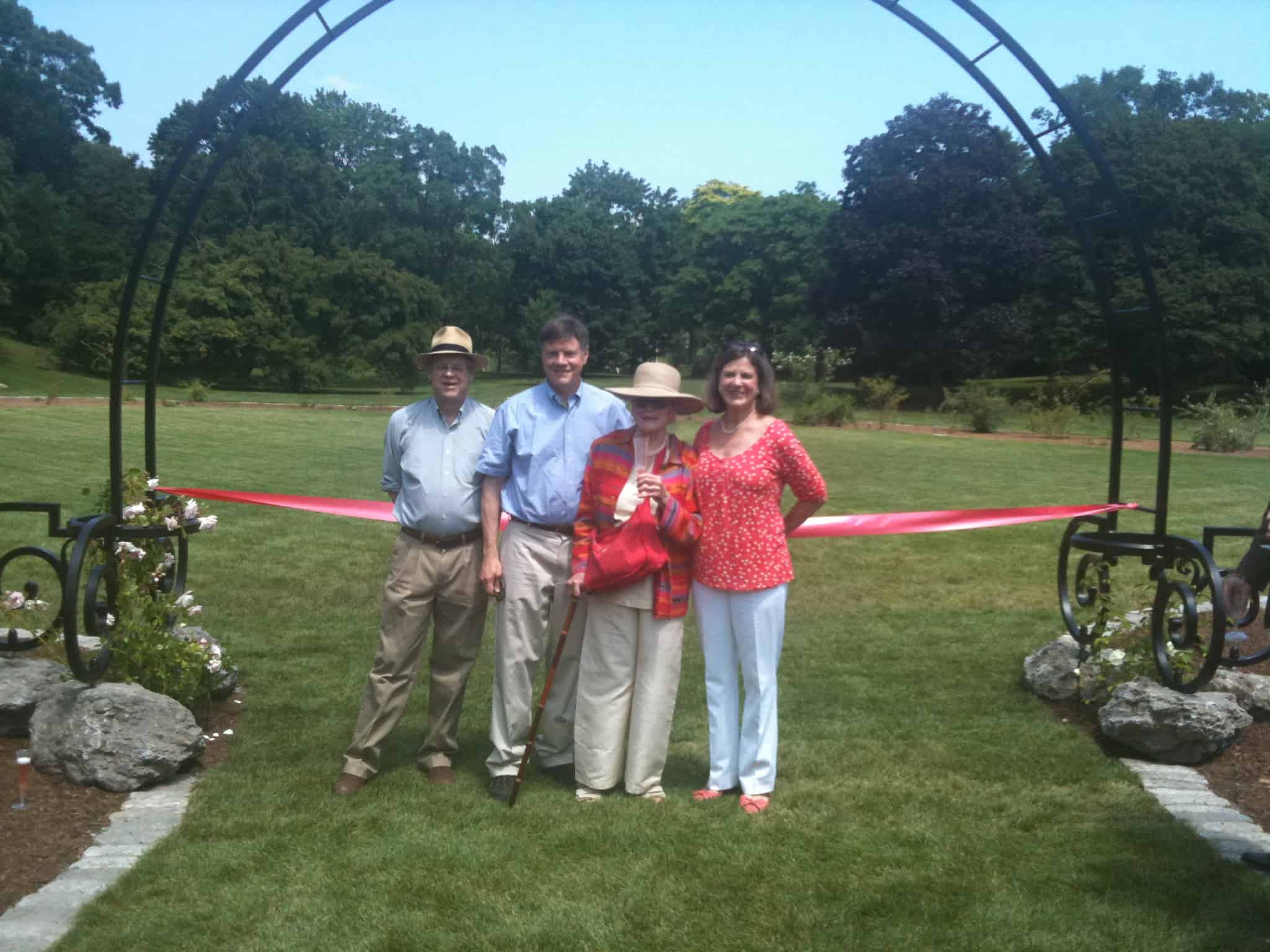 Betsy Sluder and her three children: [left to right] Greenfield "Kip" Sluder, Godfrey "Jeff" Sluder, Betsy Sluder, and Eleanor "Nina" Goud. The steel arbor will support climbing roses 'New Dawn' and 'Sombreuil.'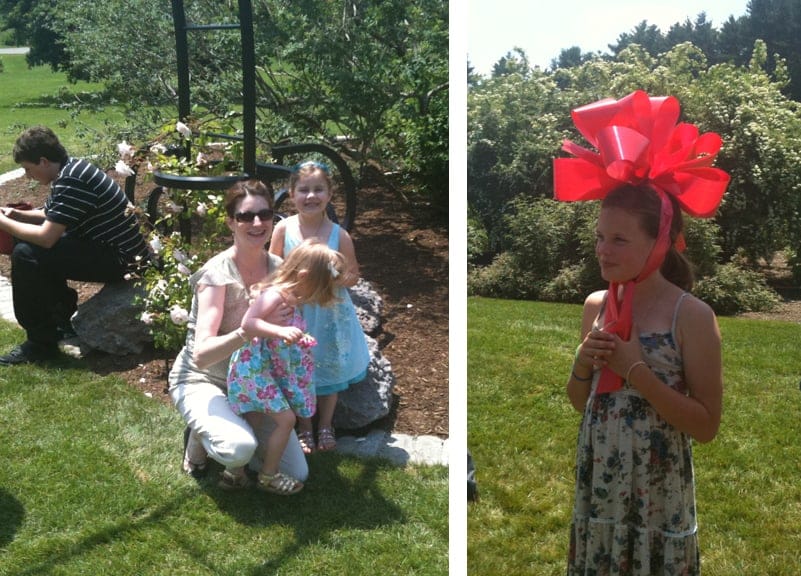 L: Peter Andruchow's son Atticus; Andrea West with her young daughters Elizabeth and Anna. R: A young guest displays the latest in garden fashion.
The Arnold Arboretum is always wonderful and well worth a visit. The Bradley Rosaceous Collection is a seven-acre garden of plants in the extensive rose family; the renovation—which aims to increase the scientific, educational, and enjoyment value of the collection—is still underway, with continual new plantings.