Text and photos by Anna Karina Johansen
Most question a trip to southern Scandinavia in February – it's cold, dark, and all the good skiing is in the north.  For me, there is beauty in the austere, treasure in the off-season quiet, and allowance to indulge in a bounty of smoked meats and dairy delights.  Also, it had been 20 years since I had seen much of my family in the motherland, and I was looking to get out of Dodge.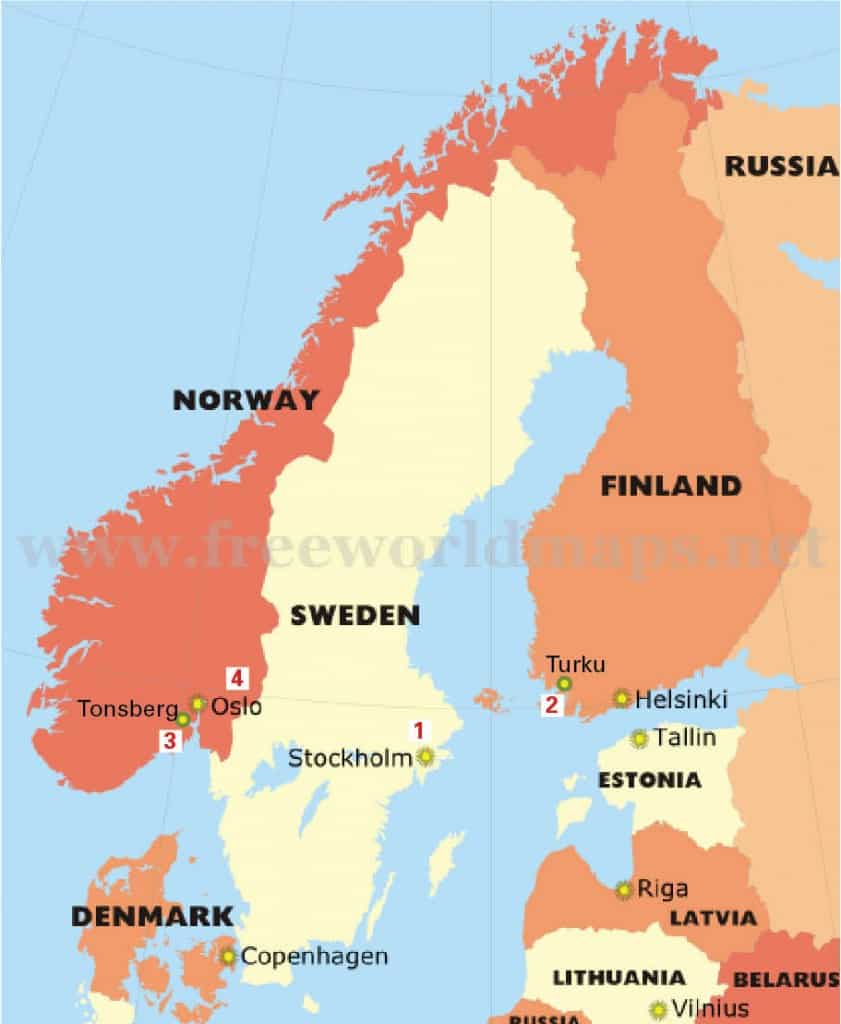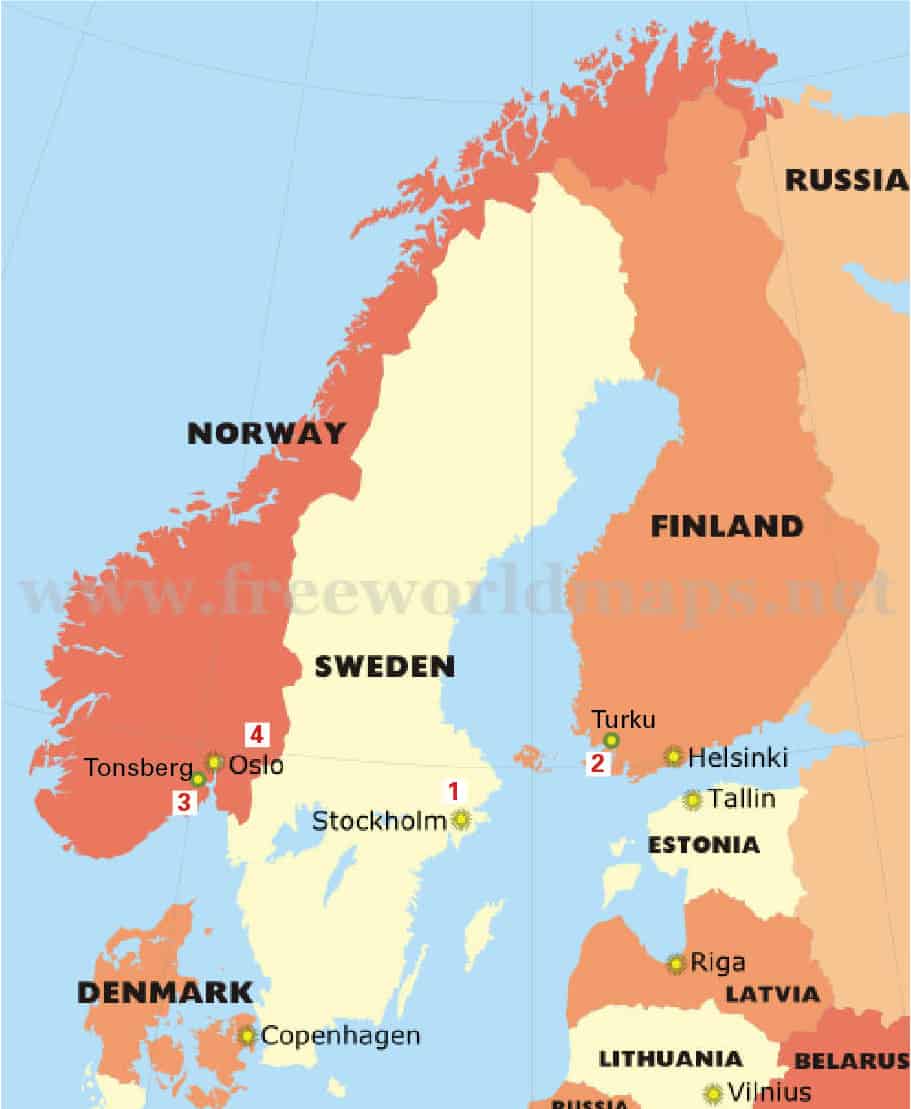 The first thing that I notice each time that I arrive in Stockholm are the colors.  Stucco in paprika, ochres, honey and warmth: quite the antidote to somber skies.  There is a simple elegance to the city (mirrored in its inhabitants), an ease of maneuvering about, and a prevailing sense of calm.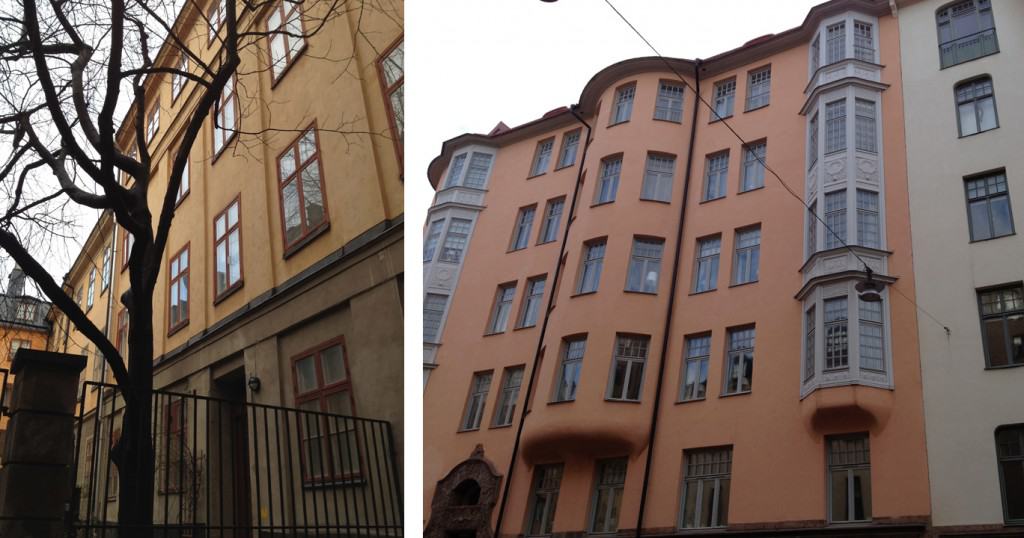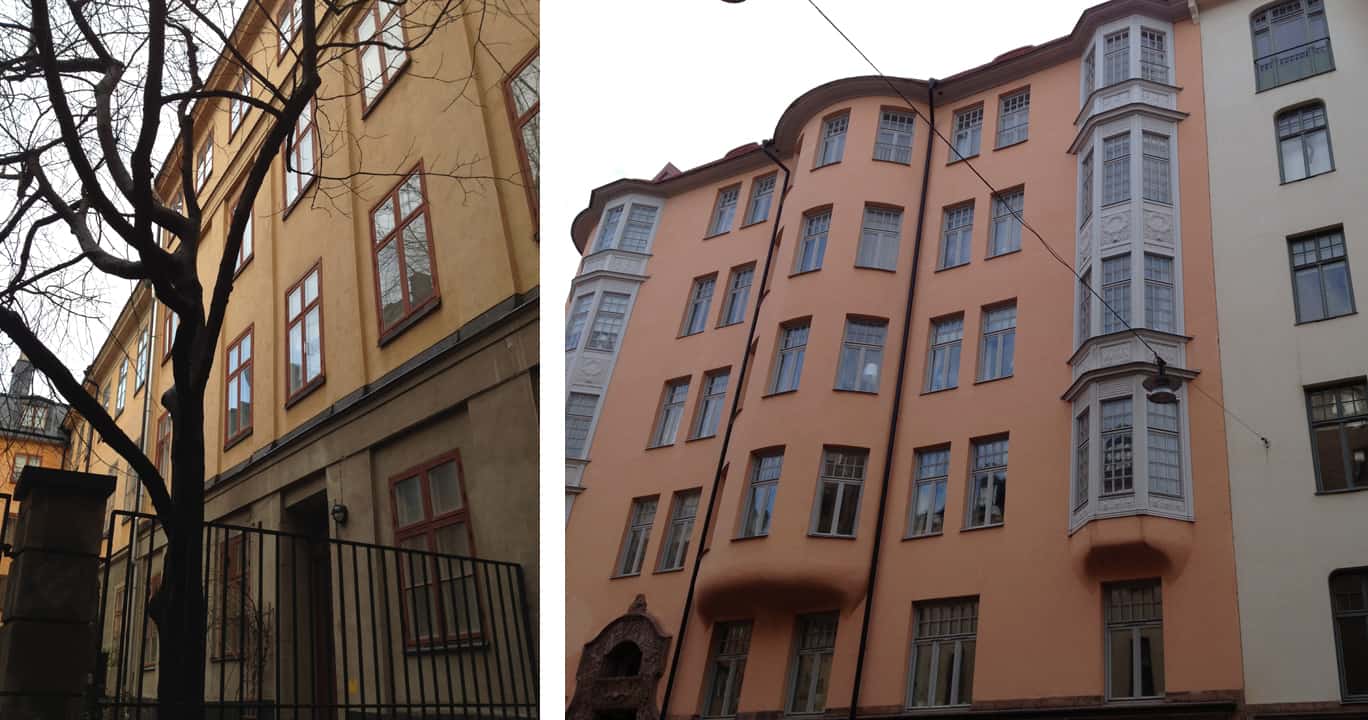 L: Color cure.  R: Garland street lights give the city a festive flair.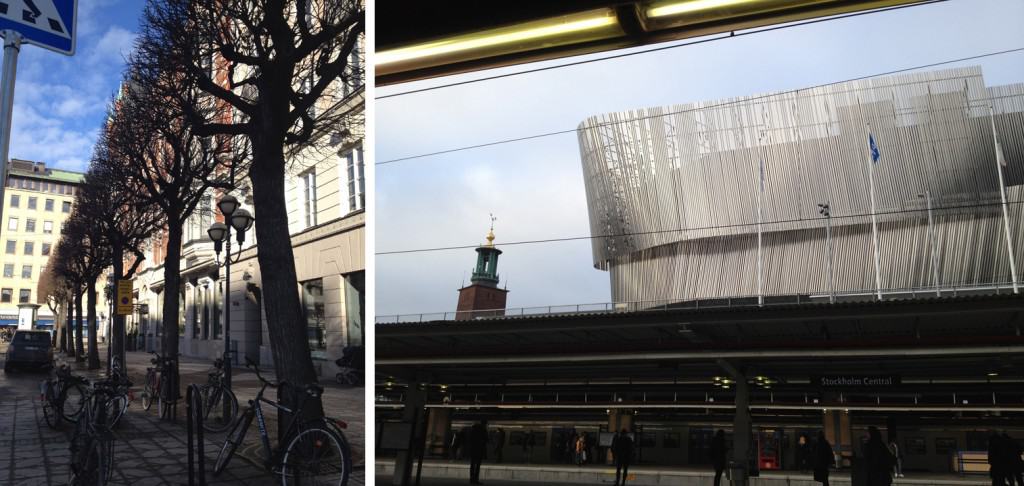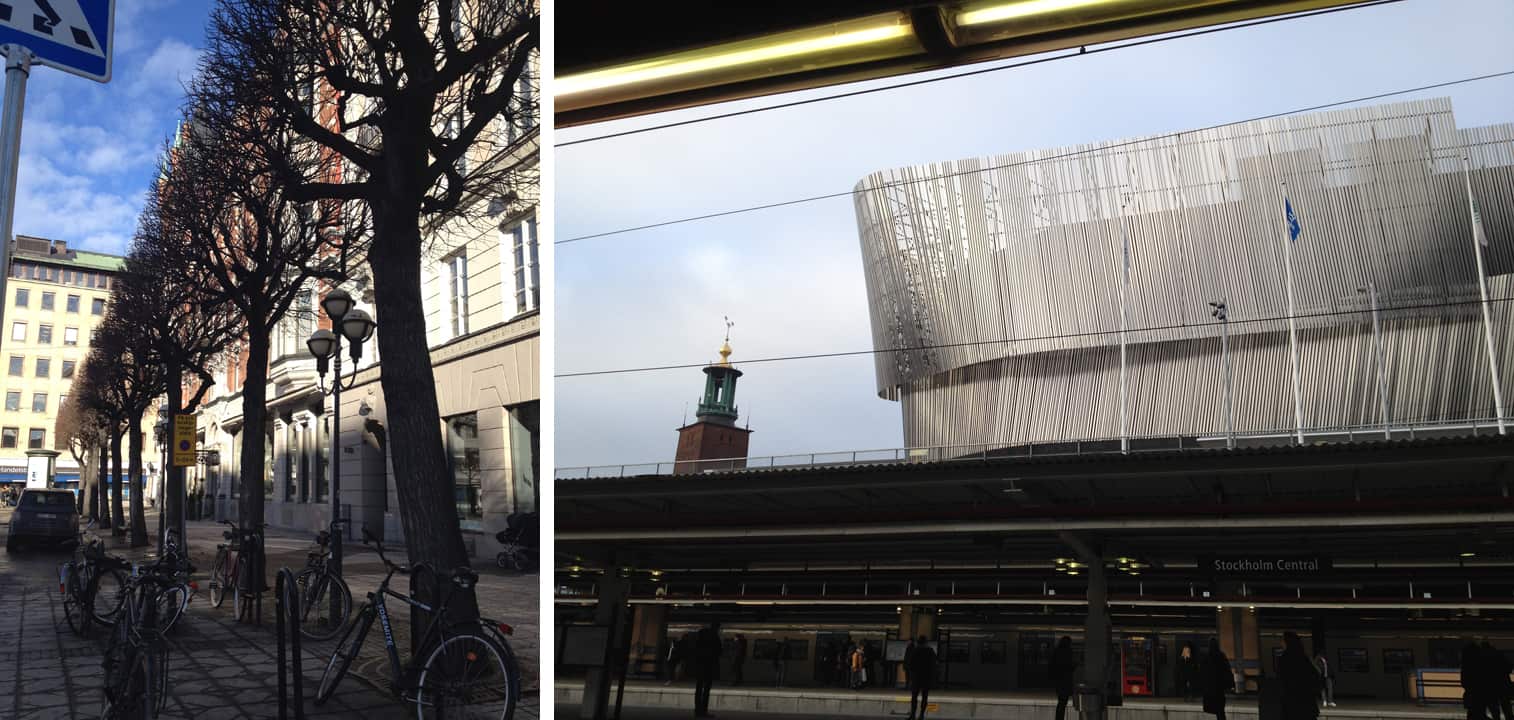 L: Your average street trees? The Swedes are renowned plantspeople.  R: The new and the old side-by-side at Stockholm Central Train Station.


L, R: Simple play – stones and slush make for happy kids.
For my birthday, I accompanied my brother on a business trip to Turku, Finland, the EU's Capital of Culture for 2011.  Culture it was not without—from a modest but intricately detailed cathedral consecrated in 1300 to an impressive number of fascinating museums, galleries and contemporary design shops.


L: Mall, Finnish-style.  R: Scale play at a famous historic Turku restaurant along the River Aura.
I also found myself in the belly of a fish—at St. Henry's Ecumenical Art Chapel, a short cab ride onto an island from the city center.  Designed by Sanaksenaho Architects, the copper scale exterior of the chapel was the ultimate protection from the blizzard that was mounting while I warmed my spirit and toes in the pine interior.
L: Copper exterior. R: All-pine interior.
The train ride from Stockholm to Oslo—a rhythmic tapestry of spruce and slender birch figures—brought me to the final leg of my journey, my ancestral land.  My family resides in the fishing town of Tønsberg, the oldest town in Norway, whose name means "fenced area or garden" (tun) and "mountain" (berg).  Those elements were certainly the focus of my eye.


L: Of house and hedge: multi-layers of hedging and fencing create friendly, but private, neighborhoods. R: A downtown residential street, with the rocky outcropping of Tønsberg's "castle mountain" in the background.


L: A young beech hedge separating lawn and hill from the common walking path.
R: Dense (but beautiful) housing preserves open, arable space: a national resource on many levels.
L,R: The original green roof.
A day was spent exploring "Verdens Ende" (the World's End), the most southern tip of this part of Norway.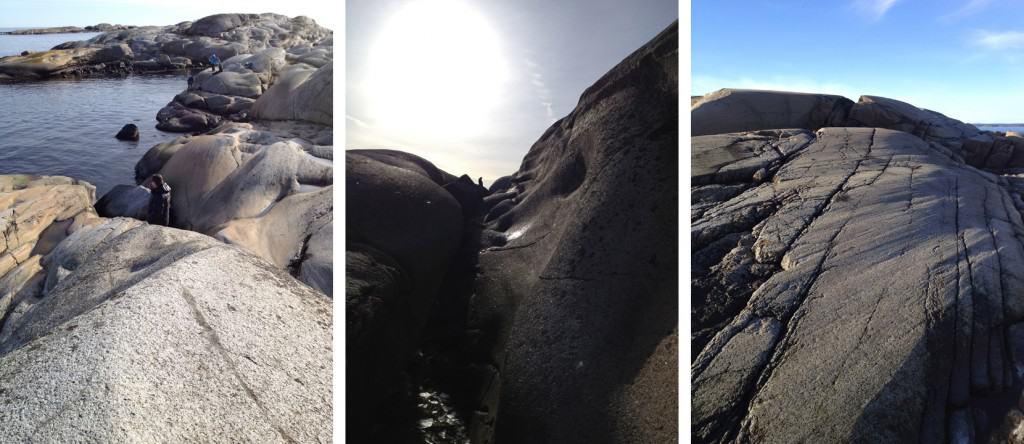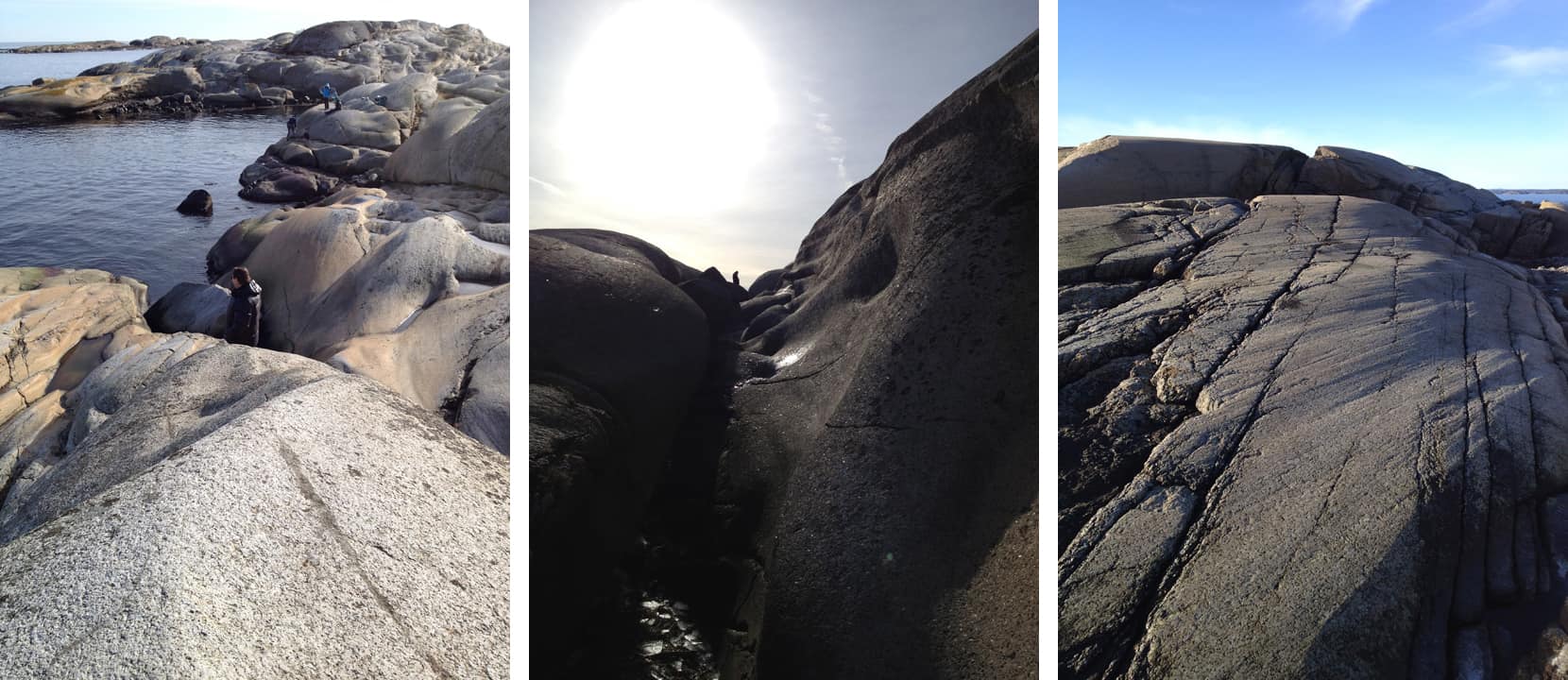 L, C: In the summer months with warm water, the Norwegians lie out like seals at this stone paradise.
R: Glacial scarring indicative of the orientation of retreat.
Last day: Oslo city.  The weather finally let loose, so instead of fjord exploration, I spent my last day captivated by cafes with reindeer-fur benches and outdoor fires and the city's posh downtown.


L: Granite crosswalks:  Norway's answer to paint.  R: The Opera House: Snøhetta's glacial masterpiece.