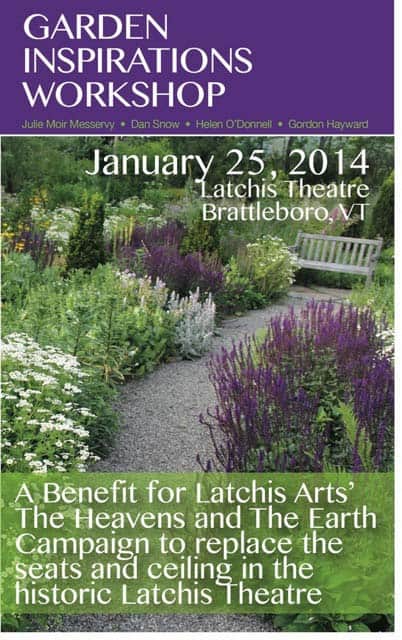 Have you reserved your spot yet for the Garden Inspirations Workshop in Brattleboro, VT, on January 25, 2014?
The workshop will be a wonderful event, with speakers Gordon Hayward, Dan Snow, Helen O'Donnell, and Julie Moir Messervy. Just check out the exciting schedule below. Julie's talk is based on her new book Landscaping Ideas That Work, and will feature a gorgeous slideshow to dispel those midwinter blues and get everyone inspired!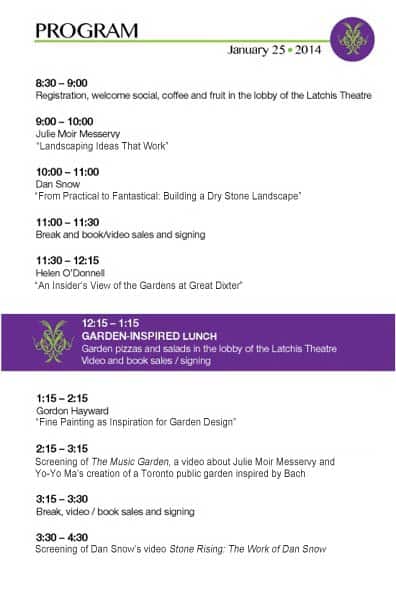 Proceeds from the event will benefit the beloved Latchis Theater, a historic Art Deco and Greek revival theater in downtown Brattleboro. To register for the event or get more information, please call Latchis Arts at 802-254-1109 or visit Brattleborotix.com.