Text and photos by Julie Moir Messervy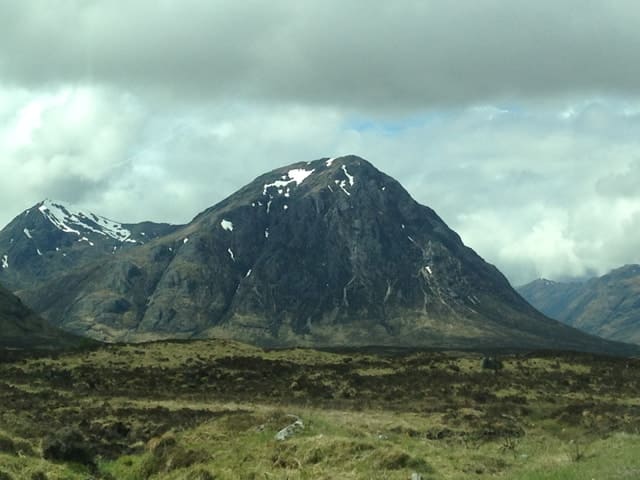 Glen Schiel: Steve and I exclaimed at each turn, for we both love landscapes that are barren and craggy.
All my life people have assumed that my maiden name—Moir—is French, pronounced like "noir," the French word for "black."  But no, it's a relatively common Scottish name, pronounced like "lawyer." Now, thanks to my husband's business trip to Glasgow, I finally set foot on the land of my forbears.  And what no one told me is that Scotland is one of the most breathtaking places in the world, as beautiful even as New Zealand.

Steve (with beard) on the way to the Isle of Skye.
We landed a day late, thanks to an overnight flight delay by British Airways, picked up our rental car—a Vauxhall Mokka—and drove up past the bonny, bonny banks of Loch Lomond where bluebells were abloom and onward past the majestic slopes of Ben Nevis (pronounced, as I've learned, with a short e), along the shores of Loch Lochy and through the Glen Shiel mountains over to the Isle of Skye.
From Duisdale House, we walked out to the Sound of Sleat and longed to visit the lighthouse at the end of the peninsula across the way.
Once over the Skye Bridge, we turned southeast to stay a night at the elegant Duisdale House,  a four-star hotel in Isle Ornsay. Our room was dark, comfortable, elegantly appointed, and above all, quiet. We sat down to a six-course meal that was superbly prepared, plated, and served.  True to my Scottish heritage, I ordered a mackerel pate, venison served with haggis–a savory pudding made of sheep's heart, lungs, and liver, onion, oatmeal and suet and encased in sheep's stomach–and neeps and tatties (Scots for turnip and potato) which was astonishingly good. I ate it all and finished the night with a nip of Macallan Gold whiskey.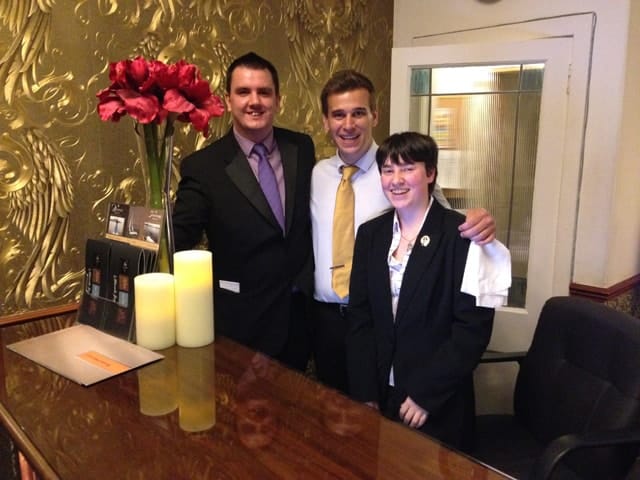 Wonderful staff at Duisdale House:  Mark, Matt, and Eilidh.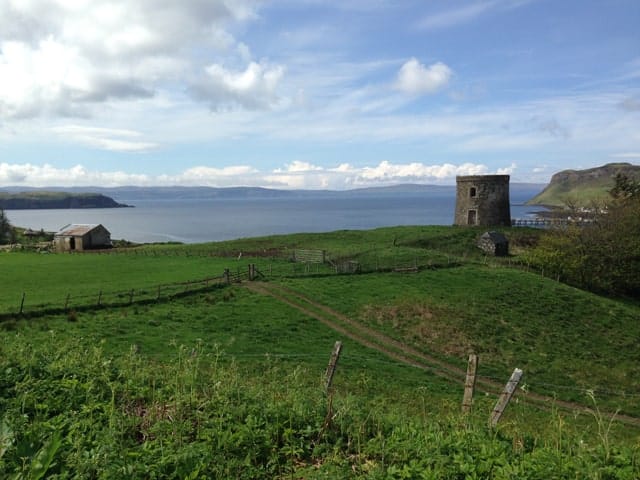 A ruin overlooking the bay at Uig, close to the top of Skye.
The next morning we traveled along the west coast of Skye to Dunvegan and then up to Uig, along the northernmost tip to Kilmaluag, down to Staffin, past the wonderful land formations of the Quiraing and down to have a late lunch in a pub in charming Portree, on the east coast.  For lunch, I chose the Cullin Skink soup (who wouldn't, when it includes smoked haddock, potatoes, and cream?) and a salad of cold smoked mussels, salmon, and trout, along with a local brew.
After a night in a former tweed mill in the Highlands, we arrived at our hotel in Glasgow, where Steve worked and I toured the city on my own. First and foremost, I wanted to see Charles Rennie Mackintosh's 1909 Art Nouveau masterpiece, Glasgow School of Art.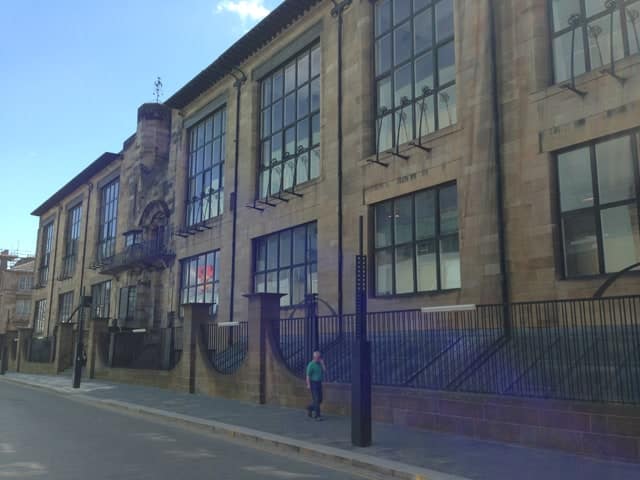 The Glasgow School of Art, before the fire; architecture by Charles Rennie Mackintosh.
Less than two weeks after my visit, the world-famous building partially burned down.  Its famous library has been destroyed, but the archives have been saved along with 70% of the contents. It is a huge tragedy; a Mackintosh Building Fire fund has been set up to help restore the building. Fortunately, Steven Holl's wonderful recently opened Reid Building sits just across the street and was not damaged by the flames.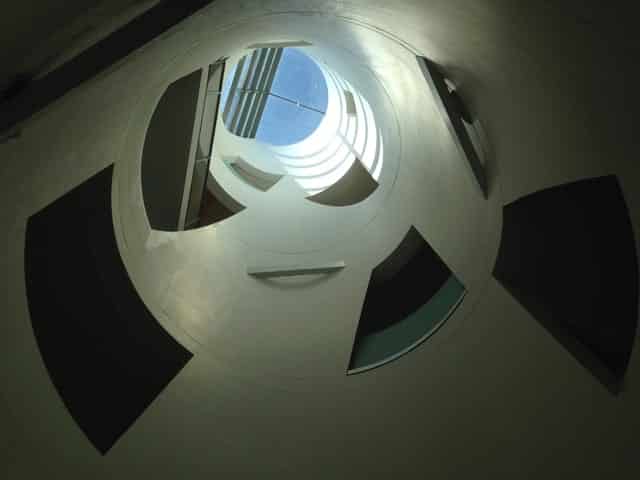 An airshaft inside architect Steven Holl's Reid Building, across the street from Mackintosh's building at the Glasgow School of Art.
 Note: In our next post, Julie will share images and impressions from her visits to two special gardens in Scotland.