The Magic Land
The Magic Land: Designing Your Own Enchanted Garden
By Julie Moir Messervy
Illustrations by Barbara Berger
Macmillan Publishing - 1998
This is a little idea book for your imagination: full of concepts, images, and principles that can help you take what is now a yard and make it into a garden — a land full of meaning and magic.
The text is illustrated with mysterious and evocative drawings by Barbara Berger, depicting fantastical and earthly gardens and landscapes.
Whether you're a gardener or garden designer or just learning about plants, whether you live in a suburban ranch house or on a wooded estate or in a studio apartment in the sky, let this book help you create your own magic land.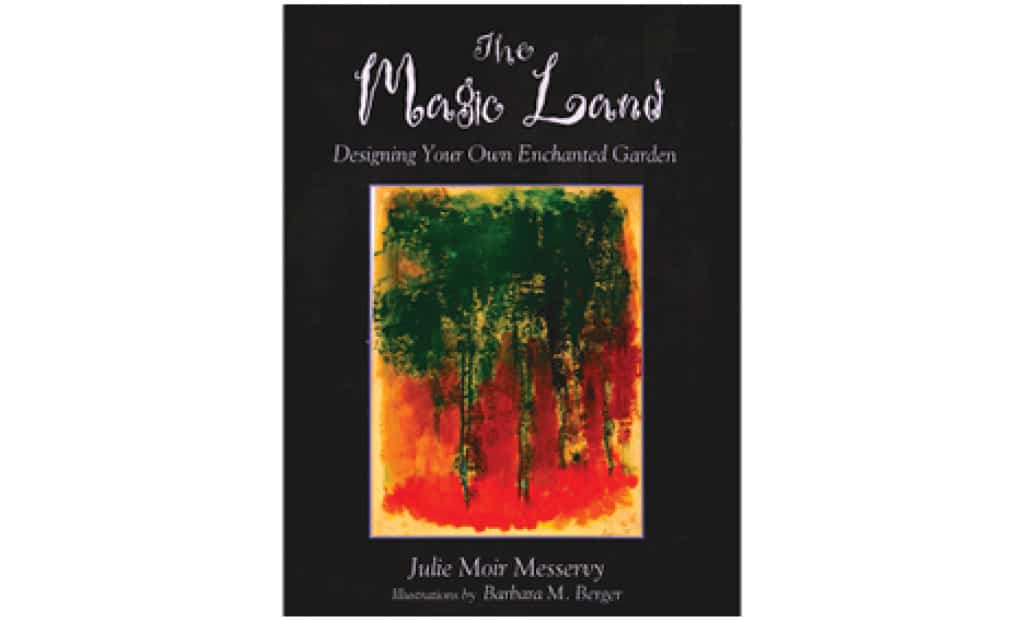 "Every page of this book is filled with magic. Julie Moir Messervy leads us on imaginative journeys, showing us how to create our own dream gardens. Julie and I collaborated for several years to turn a Bach Suite into a Music Garden. Now, with this book, Julie collaborates with readers, offering practical as well as inspirational advice on garden design. The Magic Land is a delight!"   YO-YO MA