Occasionally, we like to feature products and companies that we think are smart. In this day and age of too much stuff, too much waste to get rid of, and too many chemicals, it's nice to know about a company called Terracycle.
I love this company. Everything they do makes such good (and green) sense. They started by using recycled soda bottles as vessels for worm poop fertilizers of all sorts. I've sampled several of these: their All Purpose Plant Food, and both their lawn and garden fertilizers. I'm eager to try out the Tomato Plant Food and the Rose Plant Food (with Added Iron Boost).
I've been using their Orchid fertilizer (made out of liquefied worm poop in a used 20-oz. soda bottle) for eight months now and I've never had a better-looking orchid. It comes pre-mixed and ready-to-go with a sprayer on top that you can use afterwards to mist your plants. Once a week, I place the clay pot in several inches of lukewarm water for ten minutes and spray the leaves and roots with Terracycle Orchid Plant Food. Voila! The flowers last forever while new buds and leaves form, creating a really healthy plant with no salt residue or burns on its leaves.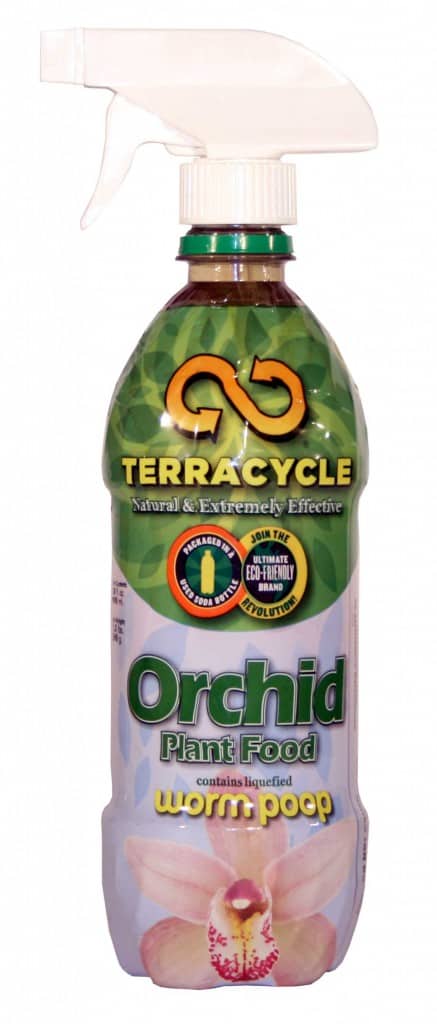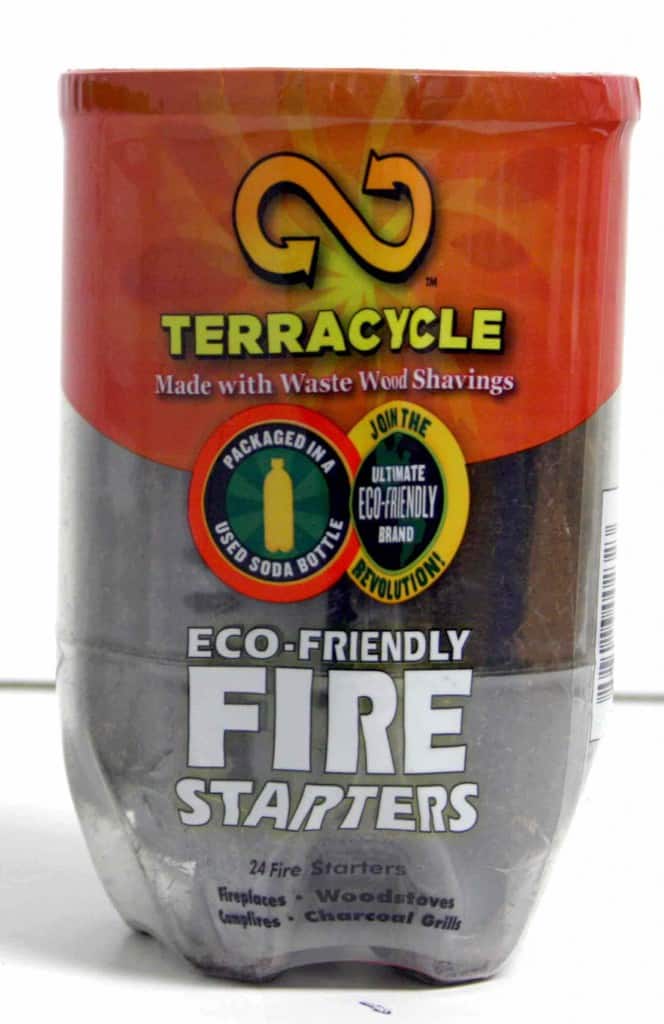 But that's not all this company does. For gardeners, they make a natural deer repellent out of an egg solution. They make a very cool (love the colors!) 8″ Urban Art Pot made of 100% recycled e-waste. Using recycled wine barrels, Terracycle makes both a rain barrel and a rotary composter. Add to this their Potting Mix and – this is great – their Seed Starter trays made from recycled paper and filled with 100% worm poop. They even make natural cleaners, including bathroom, drain, and window cleaners and a degreaser. And for those of us in cold climates – they've developed a Terracycle Firestarter made out of waste wood shavings and Fire Logs made from recycled cardboard. Smart!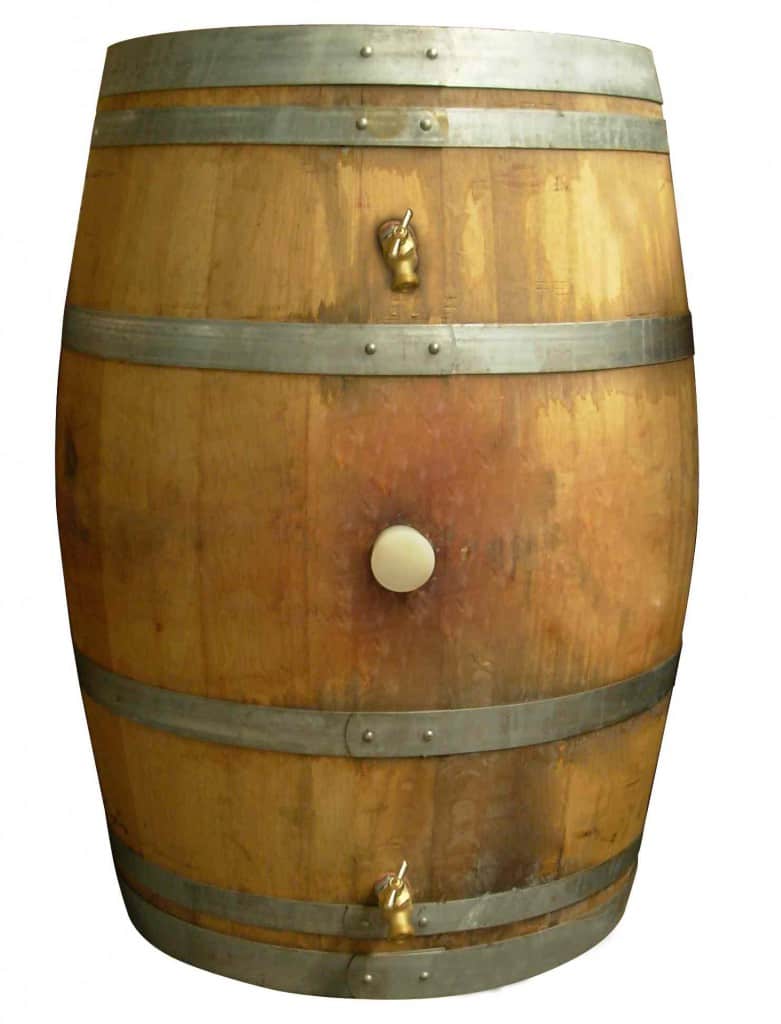 And don't ignore their shopping/tote bags/backpacks made from a host of recycled materials: Oreo cookie or Clif Bar wrappers, used drink boxes, or my favorite, the "I used to be a plastic bag" bag. Try their user-friendly website filled with how-tos and informational YouTube videos. You'll also enjoy this fun feature: when you roll over the product you're interested in, you'll see the material it's recycled from! And I thought we had fun here at JMMDS!
All photos courtesy of Terracycle. Please visit them on the web to learn more!